Sublime Text 2 editor of choice
10 february 2012 5 comments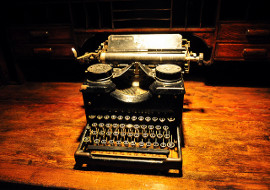 Source
Sublime Text 2 is my editor of choice when it comes to web development. It contains all the basic features plus a lot more made available though packages, a very usable interface and it's also available on all major platforms.
I've been a Windows guy for a lot of years now and working in the web development industry, I care very much about the tools I use when doing my work. As many others, in the beginning, I used Dreamweaver MX for a couple of projects, but it soon revealed itself as being too overcrowded for my needs at that time so I looked for something more simple.
Notepad ++ was the next in line for me and it was an instant match. It was the perfect editor for me as it allowed me to focus on the code and not be bothered by the environment (IDE). This love lasted for a few years and as I developed my skills and more complex projects rolled in, I felt the need for some extra help from the IDE I was working in, to highlight code, match tags, navigate to method declaration and other small things. So I started looking for another editor and decided to take netbeans for a spin, as one of my fellow coders suggested.
Maybe I'm to blame, but netbeans felt very much like Dreamweaver even though it had very nice features, it didn't make me fell comfortable at all. Maybe I should have given it more time, like many other things, you can get used to them if you spend enough time on them. Soon I switched back to my trusted friend, Notepad ++. Even though it was lacking some features, I manages to find some plugins that filled the gap and made me happier than ever. I have to mention my favourite on, FingerText that allows you to create custom snippets. This one really made my day when I made it work. Some of the others are: Explorer, NppFTP, Zen Coding - Python.
Recently I decided to switch to Linux, even though I wanted to try it for a long time. When I tried Ubuntu 9.04 it seemed to complex. Now I am running 10.04 and I am in love with it. The only thing that I am missing is my favourite editor.
Thanks to Jeffrey Way, from Nettus+,I discovered a new editor, Sublime text 2, that looked very promising, so I decided to take it for a spin. The fact that it has everything Notepad++ has and it works on Ubuntu, this makes Sublime Text 2 my next editor of choice when it comes to web development. I've been using it since and it gets better and better with each update.
Some of the features that I really like about Sublime text 2:
The minimap
The file explorer
Distraction free mode
Multiple select
Fuzzy autocompletion
Search and results list
Custom configuration
Column based layout
Some of the packages I have installed:
References